Benefits of Unified Communications for Human Resources
Human resources professionals have to perform a multitude of tasks that can sometimes be difficult to coordinate within a company. In order to cope with the hectic pace of their daily workload and keep everyone up to date with what's going on in the company, now more than ever it is necessary for HR departments to move away from their outdated means of communication. That's why many of them are now looking to the future by choosing a Unified Communications system.
In this article, find out what Unified Communications is and some of the benefits it offers HR departments.
What is Unified Communications?
Unified Communications is a marketing and business concept that refers to a suite of applications with a shared interface to facilitate communication. These applications can include instant messaging, video calling, voice calling, three-way conferencing, text messaging, integrated voice messaging, email, inbound fax to email, and more.
So, Unified Communications is the same as VoIP?
Well, not exactly. In fact, Unified Communications uses VoIP technology to synchronize all its voice communications. However, if a company wants to modernize its communication system, it can use a VoIP provider to equip itself appropriately. In short, you can use VoIP without necessarily having Unified Communications, but the reverse is difficult to achieve.
Simplified recruitment for HR departments that rely on Unified Communications
Good news! You have received a resume from a candidate for a job opening and it looks perfect for the position. What's the catch?
It was too good to be true! The candidate is currently on the other side of the country. How do you interview them? Certainly not by carrier pigeon!
Unified Communications frees the selection process from the shackles of geographic restrictions by offering videoconference functionality. This feature saves recruiters time and candidates travel costs. Unified Communications brings human resources into the 21st century by helping specialists find the perfect employees, no matter where they are located!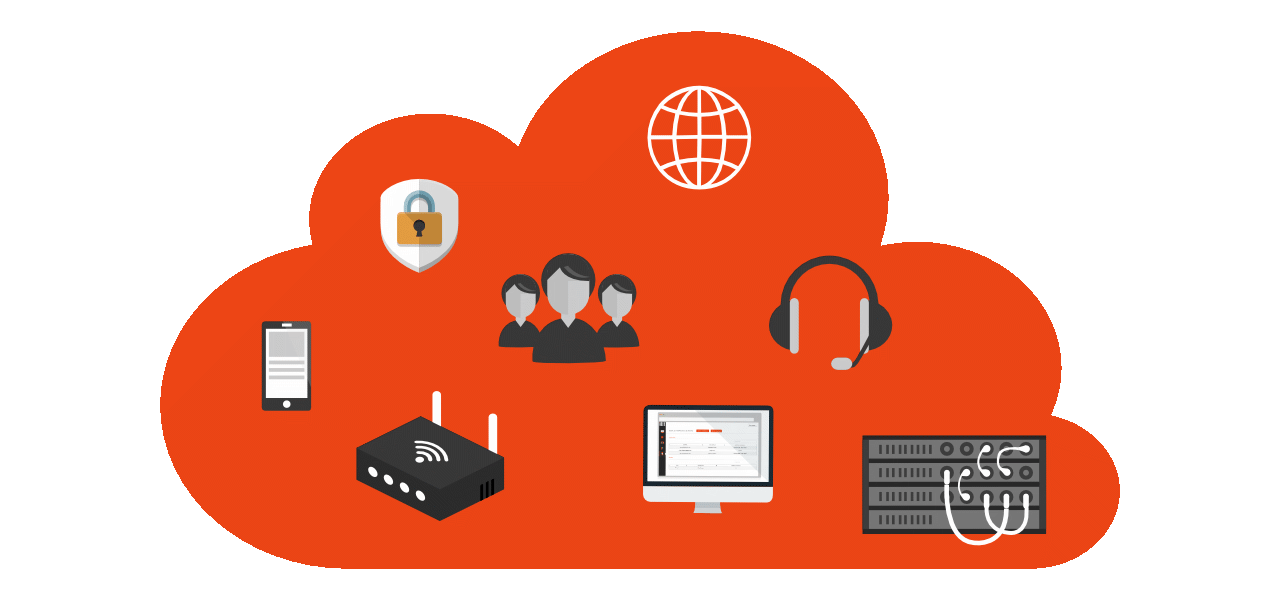 Offering employee benefits through Unified Communications
An employee who is valued by their company and who can transparently address their concerns to management will be more likely to stay with the company and will be more motivated and committed to their work. In addition, more than ever, employees are looking for employers who allow flexible work hours or teleworking to accommodate their busy schedules.
Offering these benefits sounds like a lot of human resources work, doesn't it? In fact, it's much simpler than you might think!
Unified Communications platforms can help you offer all these benefits to your employees and automate processes. Thanks to VoIP technology built into these platforms, you can transfer calls from your desk phone to a cell phone and access your voicemail by email. This makes it infinitely easier to work remotely!
Unified Communications simplifies work for human resources professionals
So, Unified Communications is a concept that includes not only VoIP, but also several other online communication tools (instant messaging, videoconferencing...) that serve to facilitate the work of human resources professionals and all of a company's employees!
At UBIK, we can help you take the first step towards unifying your company's communications by offering you the simplest VoIP telephone system on the market. Simply contact us to request a quote!