VoIP: One Way to Reduce Your SME's Ecological Footprint
Many organizations believe going green has become a necessity rather than an option. On top of fighting climate change, adopting environmentally friendly practices helps businesses save money, increase productivity and build better customer and community relations.
This is why many SMEs are actively trying to reduce their environmental impact by using their resources more efficiently or encouraging teleworking.
Did you know that switching from fixed to IP telephony (VoIP) can also help a business reduce its ecological footprint? Here's how.
IP telephony is low on pollution and waste
Traditional phone systems require numerous infrastructures and devices. Just think of the bulky fax machines and the miles of wires that crisscross some establishments. Manufacturing and operating them involves a large amount of resource and energy consumption, creating a lot of waste and pollution.
Alternatively, VoIP requires minimal devices and hardware to operate, especially if you choose hosted VoIP. All you need is an internet connection and IP phone or "softphone" on your computer to access the phone system wherever you are.
Even old analog equipment can be used for IP telephony, which prevents you from purchasing additional IP phones and reduces the amount of obsolete equipment that ends up in landfills.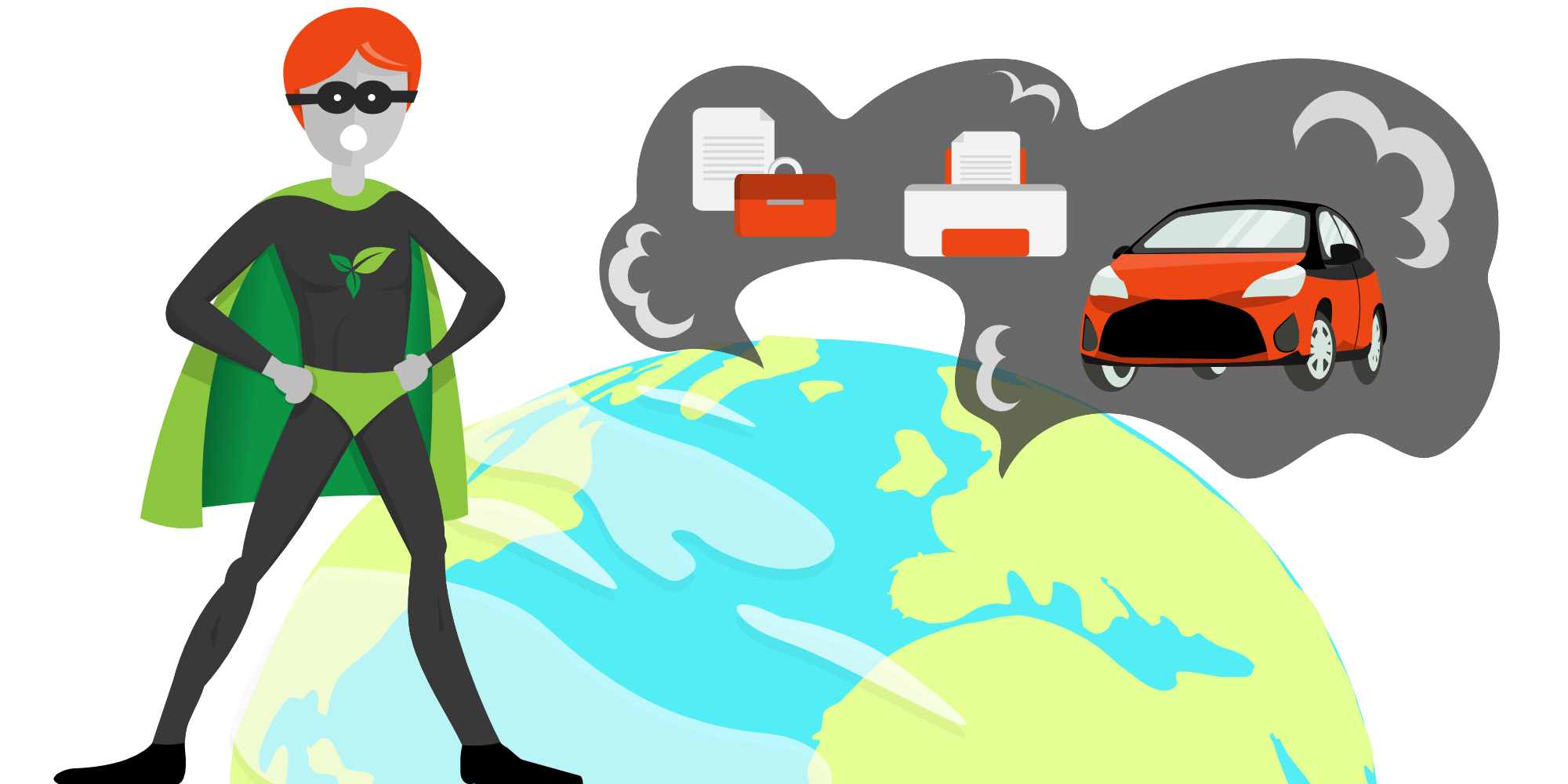 VoIP reduces paper use
Using VoIP (and other cloud based services) considerably reduces an SME's paper use because all documents can be stored and accessed online. Tasks such as sending and receiving a fax, for example, become a lot easier and more efficient with VoIP.
Many business VoIP phone system providers offer fax over IP, allowing users to send and receive faxes without the use of paper or fragile and cumbersome fax machines.
Fax over IP makes it unnecessary to print a document before sending it by fax, since users can simply use their office computer or cell phone to fax documents. Incoming faxes are received as attached documents through email.
Go green with UBIK
IP telephony is not only a good option for companies looking to reduce their expenses, but also for those who want to reduce their ecological footprint and continue their teleworking activities over the medium to long term.
If you want your company to go green, why not do it with the help of a partner that offers an Internet phone system developed entirely in Quebec? UBIK offers a basic VoIP plan with many useful features. Get a quote today!