Conferences
UBIK makes it easy to create conference calls and invite participants.
Create a conference call
Go to the UBIK Client Access login page.
In the "Dashboard" section, click on the "Conferences" tab: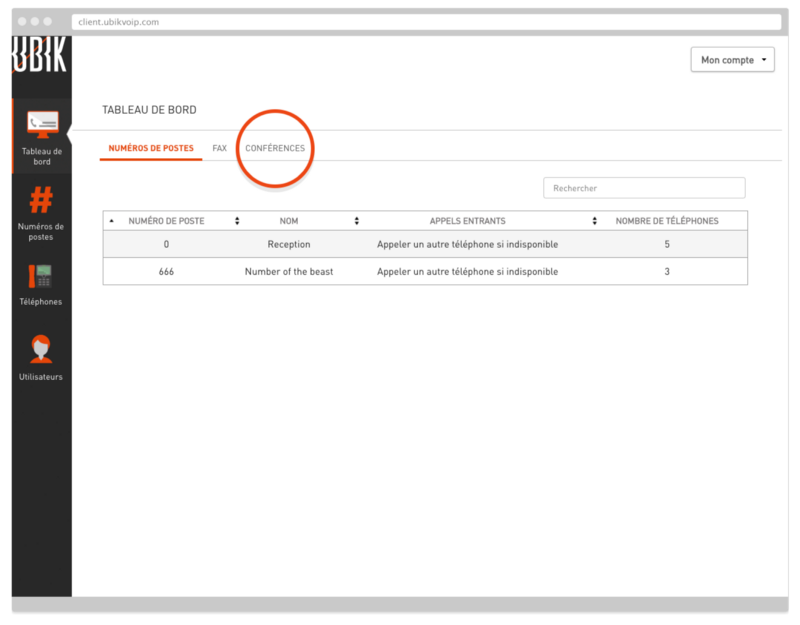 Click on your chosen date to open the conference creation window.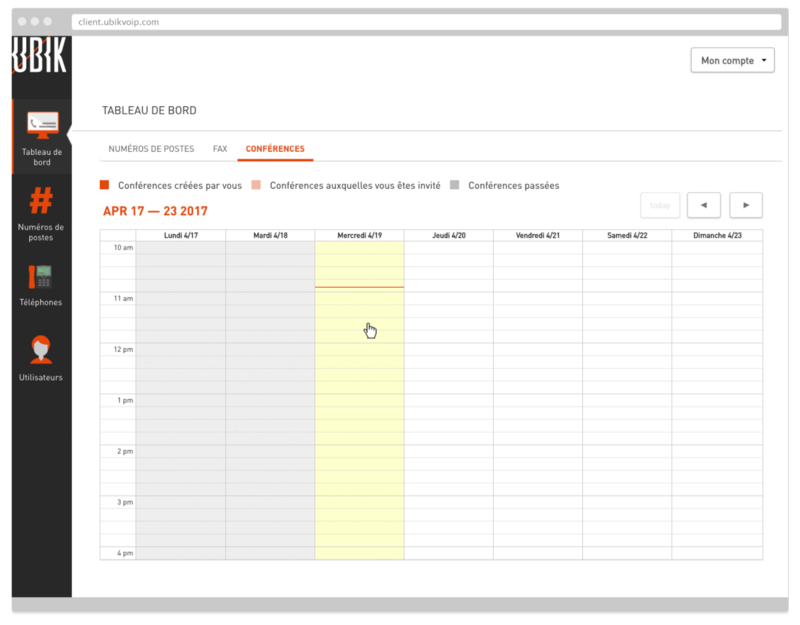 Fill in the fields as instructed (all fields are mandatory). Invite at least one person to the conference. Once you have invited the participant, you can select their language and time zone.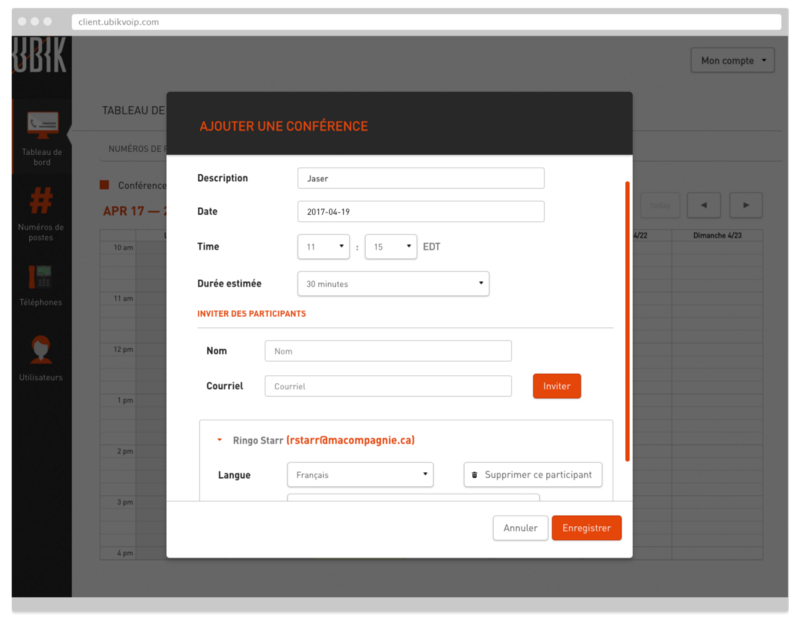 Save the conference to finish the process.
There you go! Your conference has been created. You'll receive a confirmation email.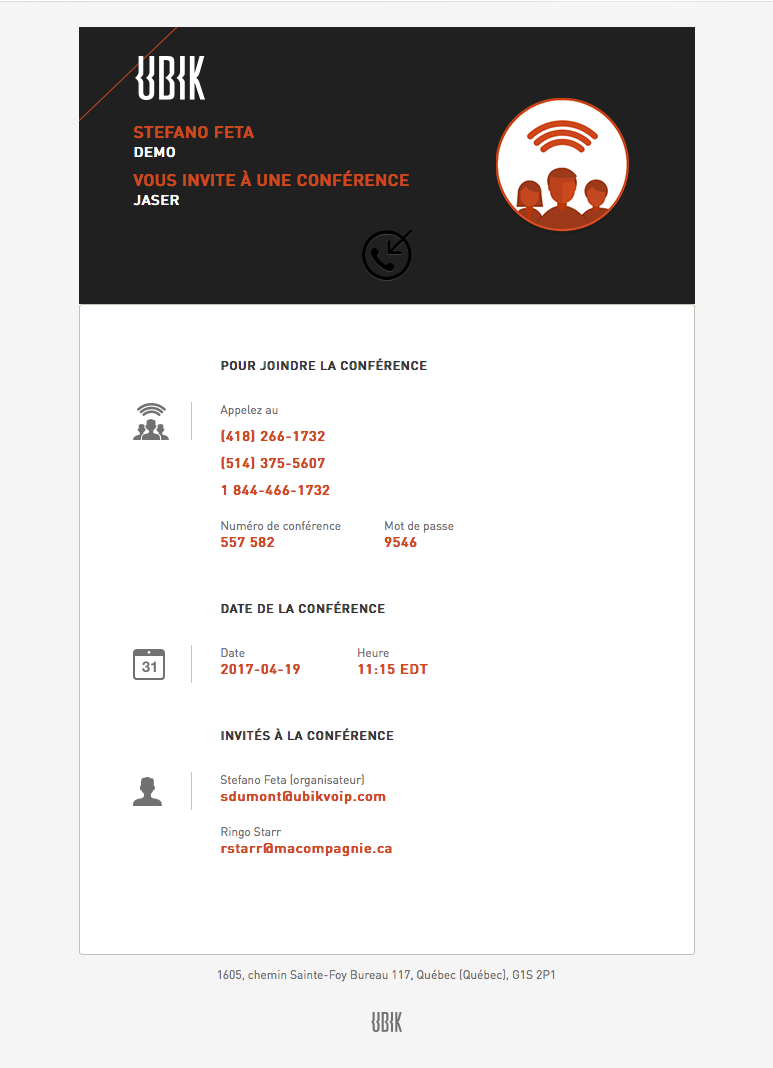 Edit a conference
To edit a conference, simply click on it: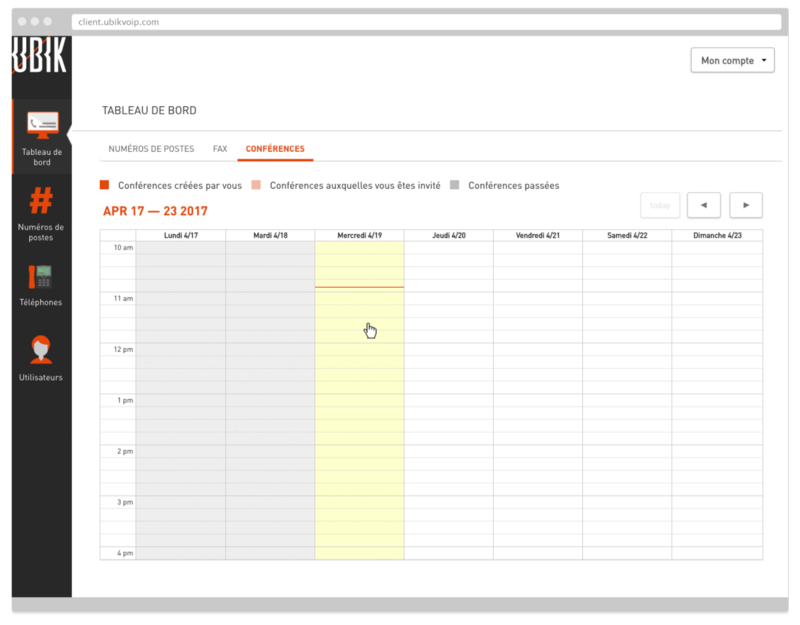 You can now edit the name, date and time, and add or remove participants.
To delete the conference, click on "Remove this conference" and then "Yes."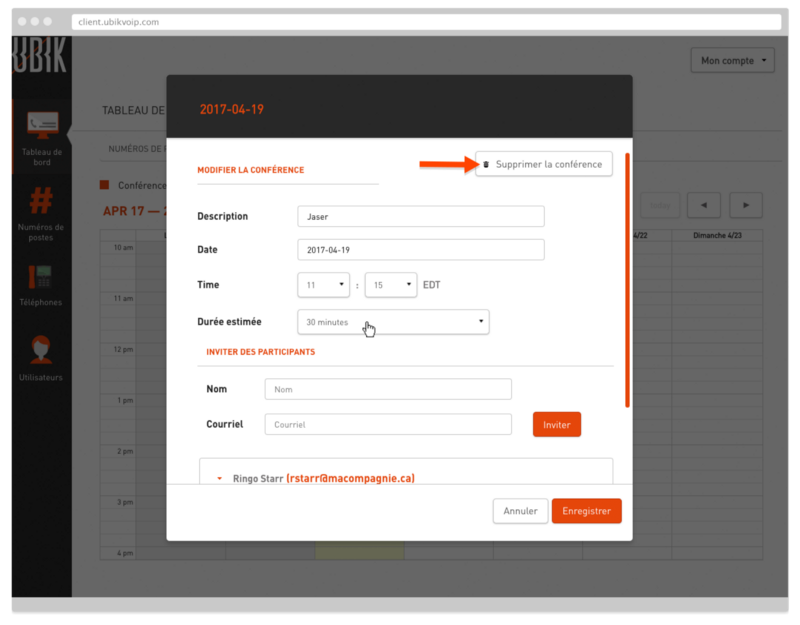 You'll receive a notification and a confirmation email confirming the conference was deleted.