Faxes
UBIK makes it easy to send faxes directly from the interface. Incoming faxes are forwarded to your email inbox.
Sending a fax from the UBIK interface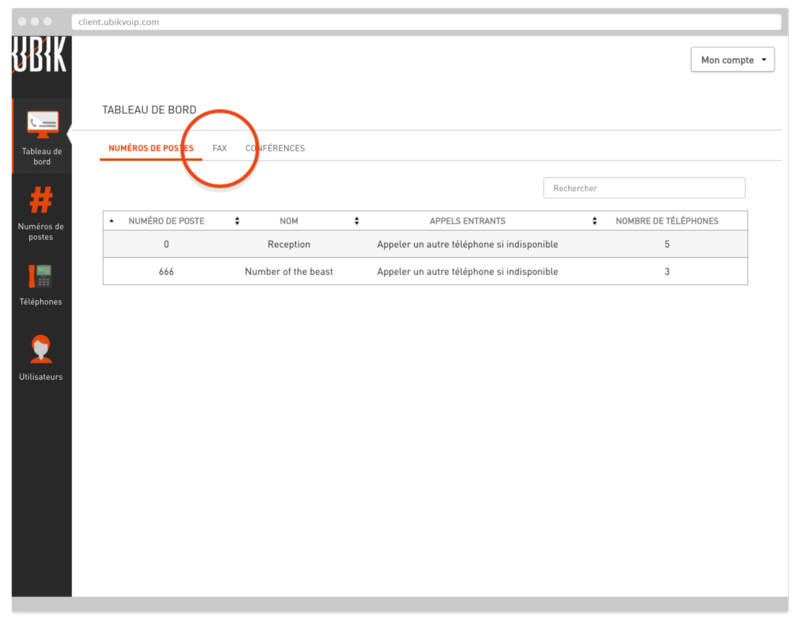 Enter the recipient's fax number.
Select a PDF on your computer or drag it into the interface: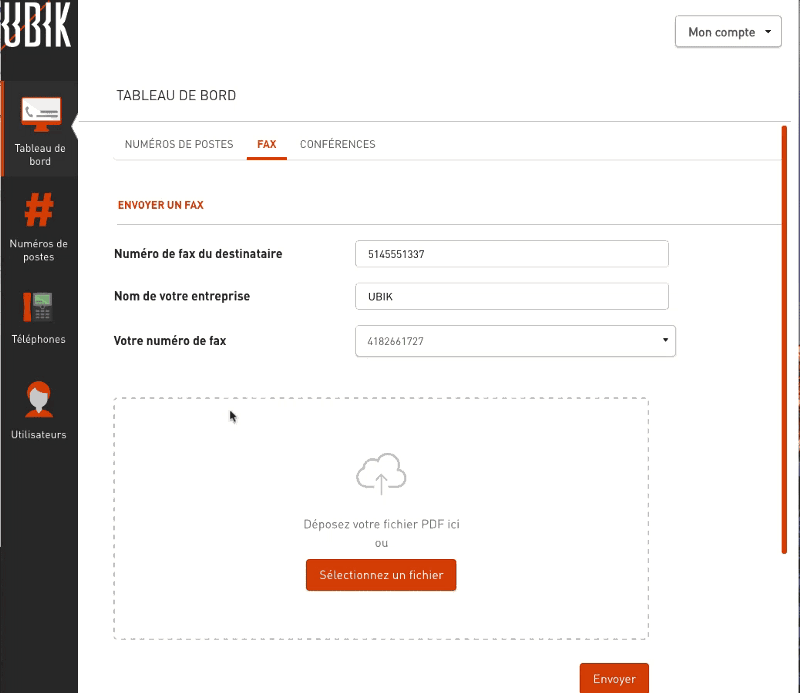 Your file is now uploaded! Click "Send" to send the fax. You'll get a notification confirming the operation was successful.
Sending a fax by email
In the "Dashboard" section, click on the "Fax" tab: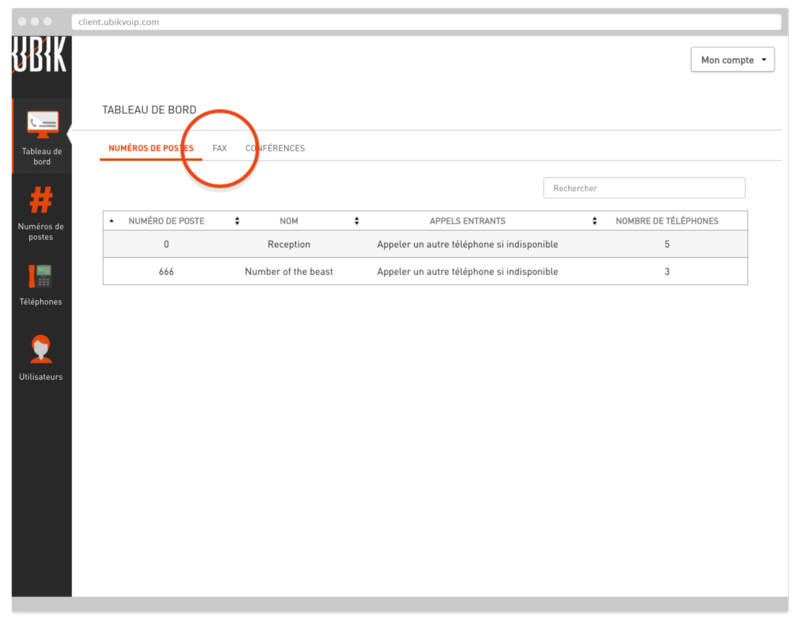 To send a fax by email, follow the instructions at the bottom of the page: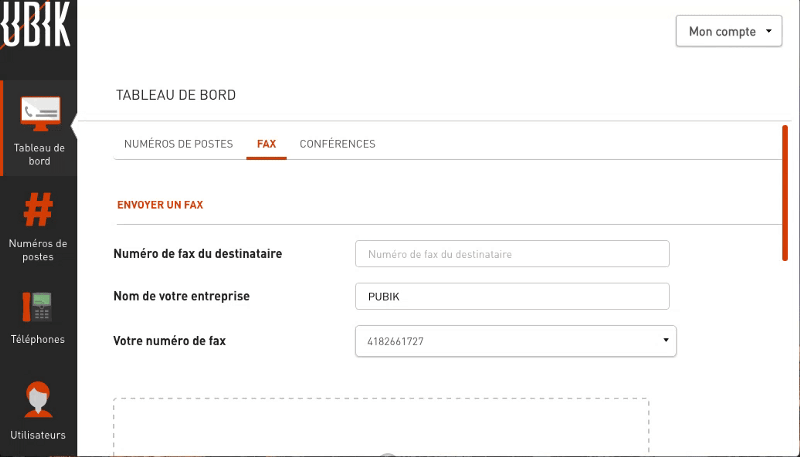 Send an email to the address that's written there. Save it in your contacts if you need to—this address is unique to your company.
Enter the recipient's fax number as the subject of the message (e.g., 5145551234).
Add the PDF you want to send as an attachment to the email: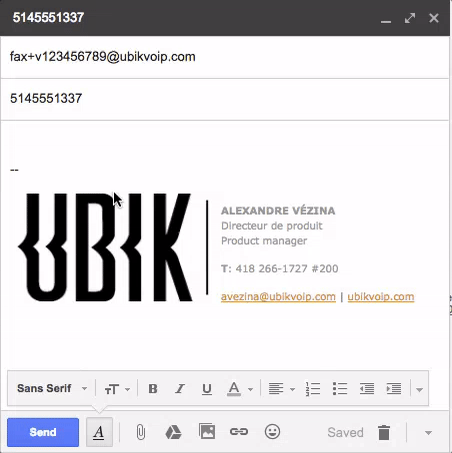 Send the email. You'll receive a confirmation email.