Users
Users are people who have access to the Accès client UBIK. A fax machine and an alarm system also count as one user each for billing purposes.
Adding a user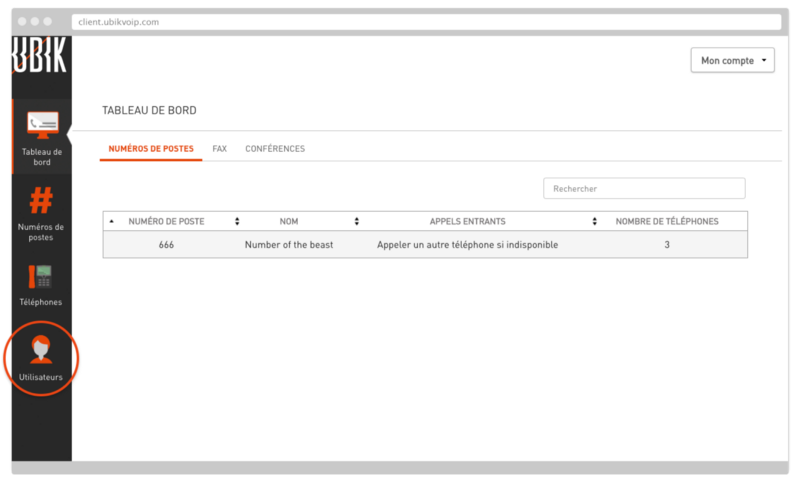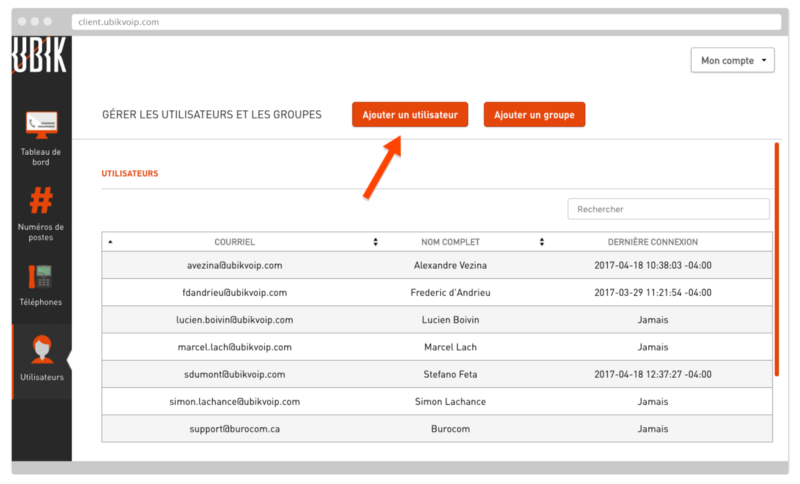 Fill in the fields as instructed.
Give access rights to the new user.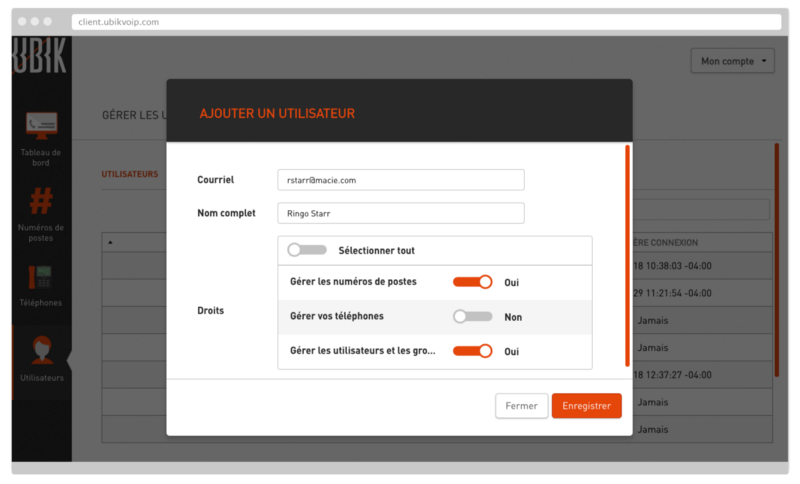 Save the new user.
There you go! You've created your new user.
Editing a user
To edit a user, go to the "Users" section.
Click on the user of your choice.
You can now edit the user's rights or information.
To delete a user, click on "Remove this user" and confirm the operation. A notification will confirm the user has been deleted.