Online fax service and ring time
The UBIK development team set a goal for itself: to launch three new features by the end of January. So we asked ourselves our classic question: what can we simplify?
Many of our customers use fax functions on a daily basis, and our system already handles fax receiving, but how could we simplify fax sending? We believe the solution is to "do it faster." Sending a fax means printing out a document, walking to the fax machine, dialling the number, listening to high-pitched screeching sounds, walking back to your desk and recycling or filing away a document. It's time-consuming AND annoying for your ears!
Faxing over the Internet
The new version of our customer section includes a Fax tab to the dashboard. Simply type in the recipient's number, drop your PDF and click Send. You'll then receive an email confirming that your fax was sent. It's that easy!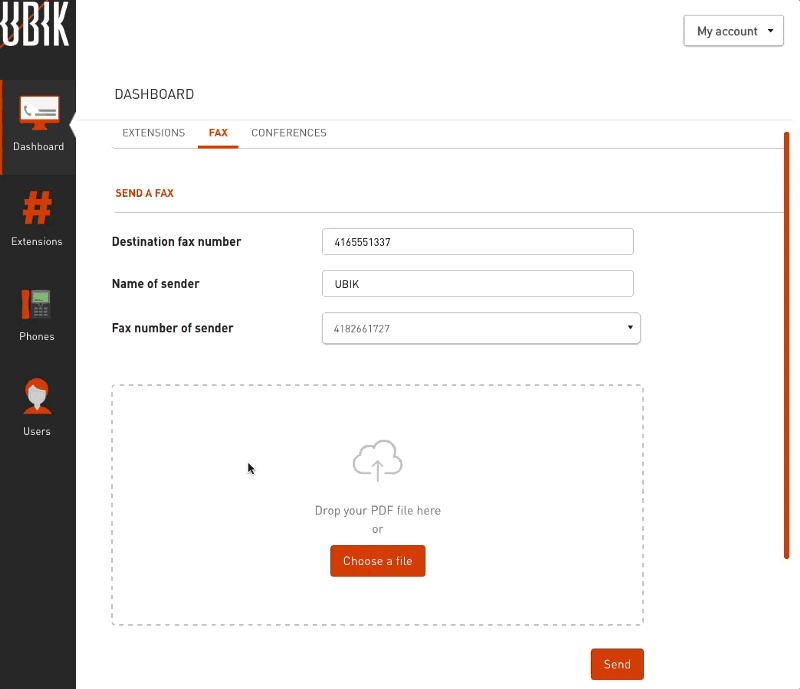 Faxing by email
Adding the fax function to the dashboard was a good start, but our developers wanted to go one step further. Their reasoning is simple: if you're anything like us, you probably spend much of your day watching your email inbox. Why not use it to send faxes too?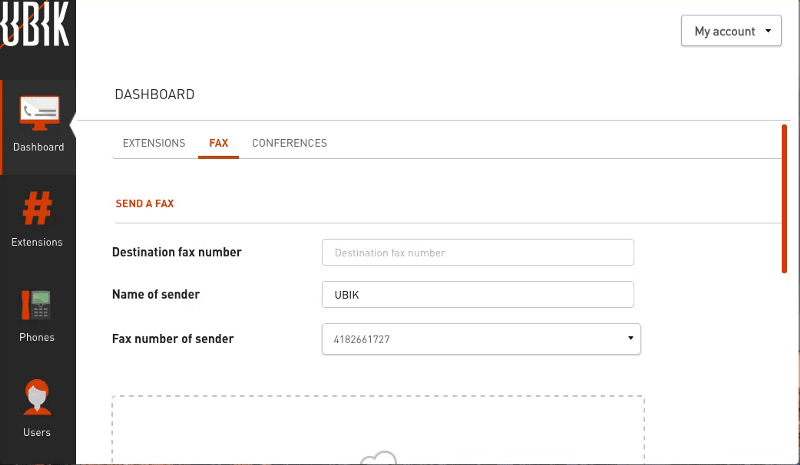 You now have a single fax address (you can add it to your address book). All you have to do is send an email with the intended recipient's fax number in the subject line. Detailed instructions and your address can be found on your dashboard (in the Fax section at the bottom of the page).
Ring time
Our last new feature for this month is the ability to set how long your UBIK phone will ring. You can now have your calls transferred to your cell phone faster. Your customers will thank you.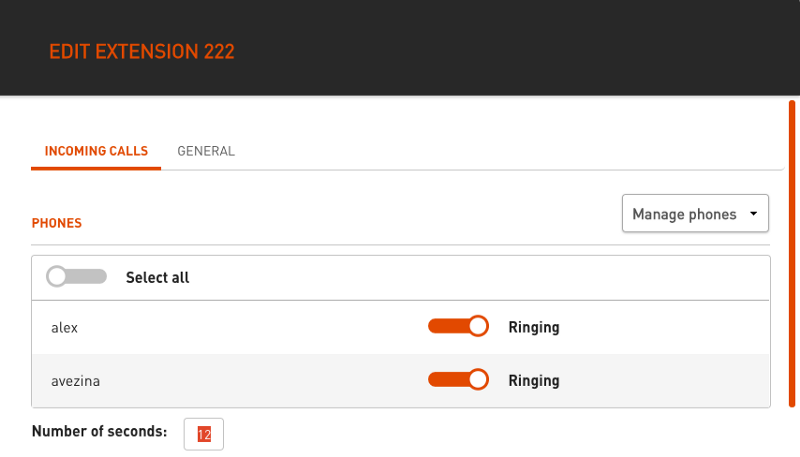 If you have any questions, feel free to contact support@ubikvoip.com or call us at 1–855–358–1727.