"Sorry, I had no reception", a fitting quote for telecommunications in Canada!
Canada is trailing behind in terms of Internet access. We live in a huge country, but our network isn't developed enough to cover all of it. I don't think I'm surprising anyone here when I say that compared to other industrialized nations, we have some catching up to do.
But hey! On December 21, the Canadian Radio-television and Telecommunications Commission (CRTC) ruled that all Canadians should have access to an Internet connection, no matter where they are in the country.
The CRTC's targets for improving Internet accessibility
Better: high speed available to everyone in every territory
And that's not all: whether in an urban area or in the middle of the Yukon tundra, connections must offer, at the very least, a download speed of 50 megabits per second (Mbps) and an upload speed of 10 Mbps. Basically, high-speed Internet is now an essential service from coast to coast.
Even better: all fixed broadband Internet packages must include an unlimited data option.
That opens the door for data-hungry services — Netflix, YouTube and all our other best friends are gonna have a field day with this!
And the best part? Mobile technology for cellphones also has to be accessible throughout the country.
Never again will you hear the infamous excuse "Sorry, I had no reception."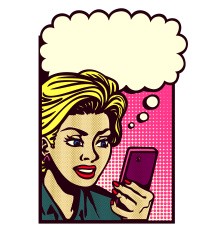 Commitments that will transform telecommunications in Canada
The minimum threshold set by the CRTC used to be a download speed of 5 Mbps. In other words, they've increased it tenfold! According to the new standards, 18% of the population does not currently have access to a fast enough network. Within 5 to 10 years, around 2 million people will get the opportunity to connect to an Internet service that links them to the rest of the world efficiently. After all, 75% of us already have access to services up to 100 Mbps, and boy do we like them!
Access to a fast and reliable wired or wireless Internet network is essential, even in remote regions!
Let's not beat around the bush: Canada is a vast place. The 18% in question is made up of people living in remote regions. You may immediately think of northern Aboriginal populations, but I saw a segment on Radio-Canada the other day about a Rivière-à-Pierre entrepreneur who said he was having serious problems with his Internet and cellular network. His business was suffering, and you could feel a mixture of helplessness and frustration.
The man recounted how his daughter, while on a trip, would use her cellphone to keep him updated (by calling the family's landline at home, of course). The thing is that she was calling from the middle of the Sahara Desert! Yep, her cellphone worked perfectly in the world's largest desert… but cellphone service in Rivière-à-Pierre is shaky at best. "Sorry, I don't have reception." We're not talking about Iqaluit, here! Rivière-à-Pierre is an hour and a half by car from Québec. Is that what passes for a remote region these days? Shouldn't residents have access to a reliable phone system?
The Government of Quebec is also investing in the development of telecommunications networks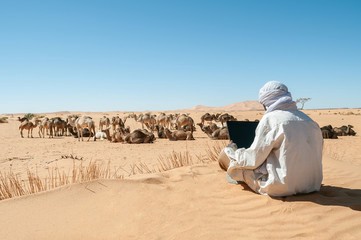 The Government of Quebec is also investing in the development of telecommunications networks
The Canadian government earmarked $750 million to close the digital divide in the country. In Quebec, the Ministère de l'Économie, de la Science et de l'Innovation just added a $100 million cheque to that number. Much of that money was originally intended to develop telephone service in rural and remote areas.
Once again, VoIP is changing everything
VoIP telephony: an Internet-based phone system that promotes business mobility
Good old analog lines are now obsolete — thanks for the memories! All you need now to talk on the phone is the Internet. The magic of the web makes it such that once a connection is established, it doesn't matter where you're located.
I have customers who may need to work from the office, at home or on the road at any given time. Some of my other customers have multiple branches. They all get to use a single phone number, no matter where they are. VoIP is simple, convenient, versatile, full-featured, affordable… it's just awesome!
What about you? What do you think of this CRTC announcement?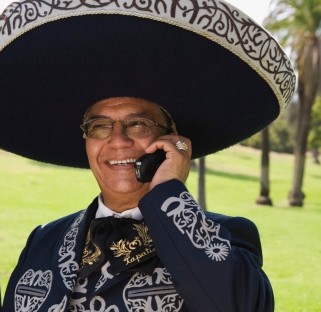 Later, les amigos!
Fred