VoIP: The virtual receptionist feature: what is it?
Did you say "virtual receptionist feature"?
Tired of answering the phone dozens of times a day? Missing important calls? Do your employees spend more time managing calls than working? Or is the pandemic simply making it difficult to manage your calls from home?
Well, a virtual receptionist could be the solution to all your problems.
In this article, find out how the virtual receptionist works and some of the benefits of this feature.
The VoIP system's virtual receptionist feature, how does it work?
The virtual receptionist is a basic feature of IP telephony, which is an excellent solution for managing phone calls.
The concept is quite simple. This feature allows you to program a wide range of options to direct incoming calls to a specific line, voicemail or even a mobile phone.
In addition, the virtual receptionist can manage calls according to your schedule. You can record different greeting messages according to your business hours. If someone tries to call you while you are closed, the receptionist will automatically notify the caller that you are not available.
Isn't this brilliant?
"And why do I need a virtual receptionist?"
The virtual receptionist does much more than answer phone calls. In the long run, switching to VoIP and taking advantage of this feature could bring real benefits to your business.
The virtual receptionist ensures that you never miss an important call again
Every day you receive several calls, which may be more or less important. But even with call display, it's not always possible to filter out the more important calls from your customers and those from an annoying solicitor.
The virtual receptionist can help you enormously with this problem. This professional tool is developed to screen calls based on the information it collects about an incoming call. As a result, you no longer miss important calls and don't waste your time with pointless conversations!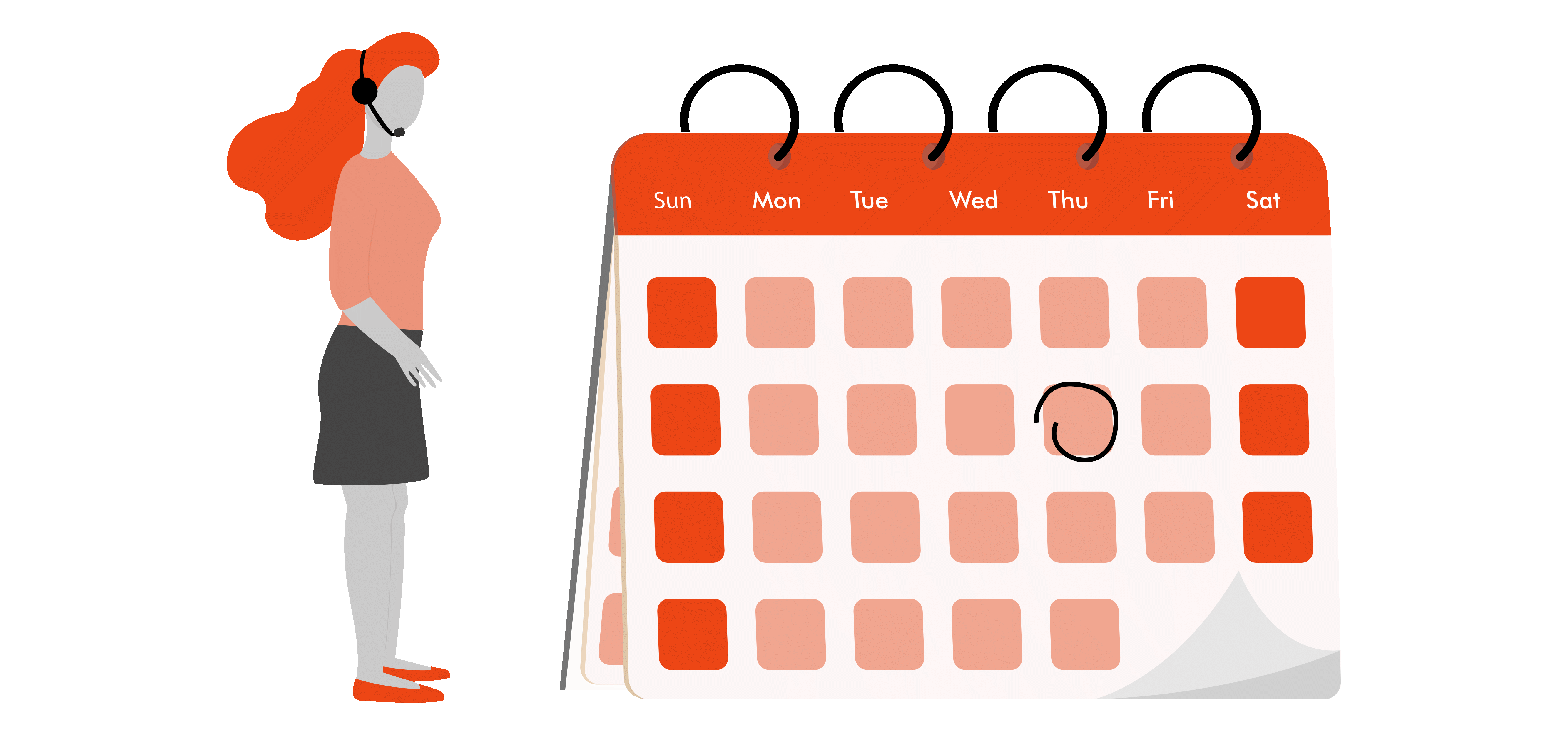 Increase your team's productivity with a virtual receptionist
In addition to answering the phone for you and your employees, the virtual receptionist can even schedule appointments and automatically place orders with salespeople.
With these features, your team can now focus on more productive tasks. You'll certainly notice a nice improvement in productivity with this feature.
A simpler solution than hiring new staff
Since the virtual receptionist feature is part of your VoIP system, you can decide to start or stop using it whenever you want. This saves you from the costly process of hiring and training new staff or having to lay them off if necessary.
Offer better customer service with a virtual receptionist
The virtual receptionist is a basic feature of VoIP systems that allows your company to present a more professional image to your customers and salespeople. Directing inbound calls clearly and efficiently will allow you to provide unparalleled customer service.
Do you need more information about the UBIK VoIP system and its virtual receptionist? Contact us today! Our virtual receptionist will redirect you to one of our experts!