COVID-19 crisis: What phone system is best for work from home?
The containment measures introduced in response to the COVID-19 crisis have forced many companies to switch to working from home.
While some workers are happy to work in the comfort of their living room, this shift can be a little more stressful as a business owner. The challenge is making sure that business continues to run smoothly while keeping your distance. Is there any way to make it easier?
Sure is!
Find out how VoIP telephony can make remote working much more productive!
Working well from home = Good communication between employees
The #1 factor that makes remote working possible and effective is certainly good communication. But how do you communicate smoothly when your employees and colleagues are all over the city?
A VoIP phone system may well be the solution to this problem. This technology connects workers via the Internet, which means that much more than just your voices can be exchanged. You can hold video conferences with your entire team and share images and files at the click of your mouse!
VoIP telephony can therefore benefit your team by helping them stay unified, even in times of pandemic.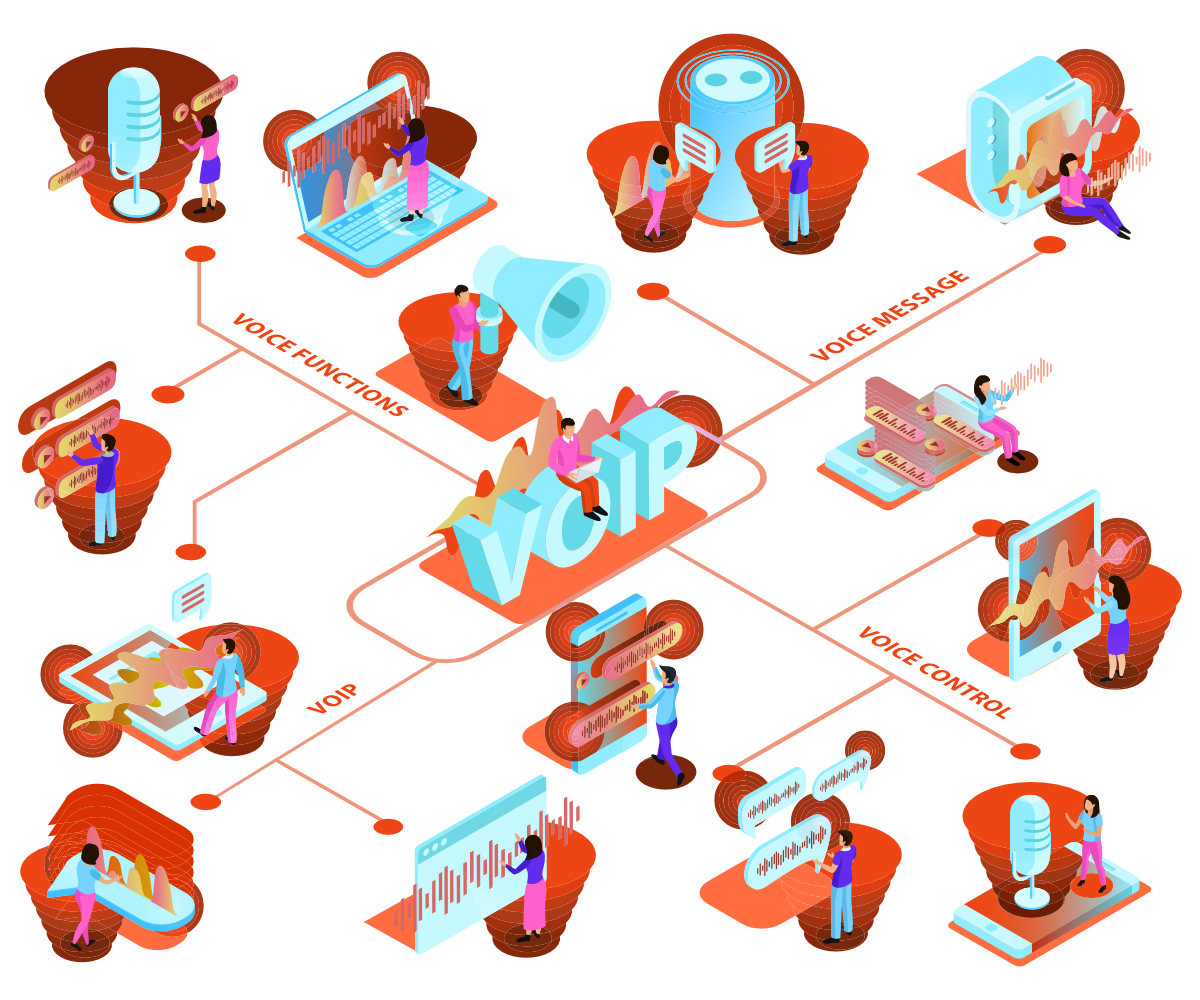 A phone system at the service of your customers
Another advantage of VoIP telephony when it comes to working from home is how it helps you maintain good customer relationships. This system enables you to talk to your customers at all times, even if you are sitting comfortably on your sofa in pajamas!
Switching to Unified Communications means that incoming calls on your office phone can be automatically transferred to your cell phone. And if you ever miss a call, you can receive your voicemails by email.
You will never miss an important business call with an IP phone system!
Protect your private data with a VoIP system
One concern you may have about the shift to working from home is the protection of sensitive data. At the office, your connection is very secure and virtual attacks are less of a risk. However, at home, this security is not always guaranteed.
Once again, VoIP can solve this problem. With a reliable IP telephony provider you can rest assured that your conversations and personal data remain confidential at all times.
In fact, these providers constantly check the security of your connection and address any concerns that may arise. Moreover, they make sure that no breach will affect your network. This means you can work at home with peace of mind.
UBIK to the rescue of your business!
An IP phone system is an option worthy of consideration during the COVID-19 crisis. Although this can be a difficult time for business, you can make working from home easier by establishing effective and reliable communication within your company.
Looking for a reliable IP phone system that is simple to use? UBIK VoIP is the solution for you!
When you choose our VoIP system, you can take advantage of a host of benefits that will give you a whole new perspective on business communications! Contact us today for a free quote!